Why Test?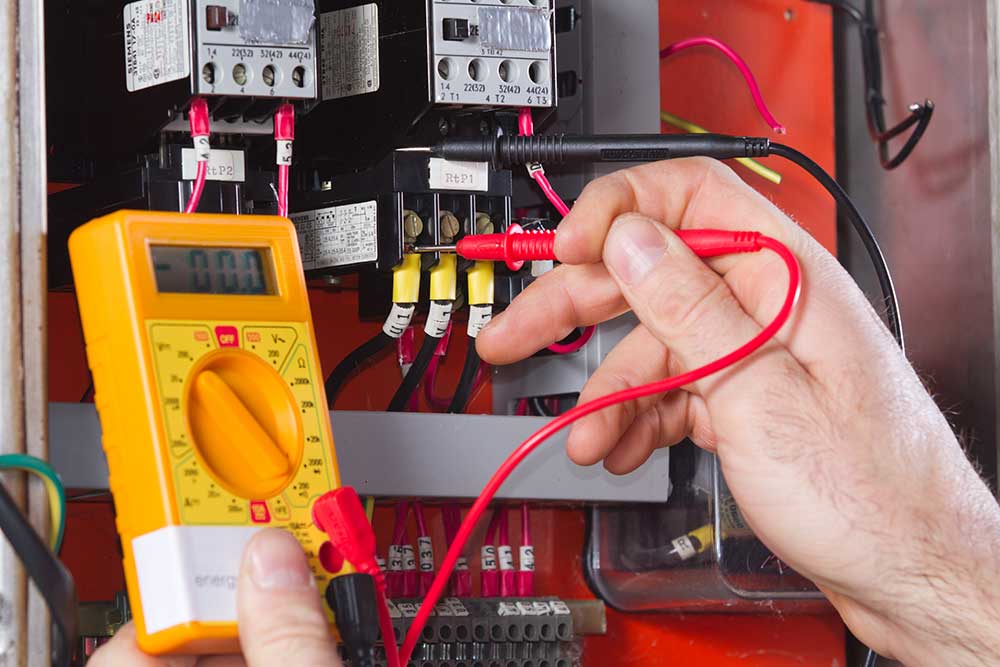 Inspection and Testing is vital to validate the safety of any electrical work. It is also required under both the Wiring Regulations and Building Regulations in order to certificate any work undertaken. Any new circuit or consumer unit must be tested and an Electrical Installation Certificate issued. Whether you are requesting a report on the condition of your electrical installation or have work undertaken that requires a certificate, we use specific Inspection and Testing software to compile our reports and certificates to offer you a professional presentation. We also recognise that much of the information provided is technical and only meaningful to other competent electricians; therefore, where possible, we ensure we give you a description or interpretation of the Inspection and Test that is meaningful to you.
Test equipment costs hundreds of pound but no competent and registered electrician will be without it. All testing is carried out in accordance with the 17th edition of the IET Wiring Regulations, BS7671.
What needs testing?
Maybe you are having a new socket added, possibly some new lights, a new consumer unit, an extension built or even a rewire; perhaps you need to know the condition of the wiring because you are a Landlord, a new homeowner or responsible for electrical maintenance at your place of work – all of these examples require Inspection and Testing and most probably Electrical certification.
There is a range of inspection and test procedures which must be undertaken and we pride ourselves on having both the qualifications and experience to carry out this vital work to the highest standard. The process requires that the power is turned off for some tests to be carried out and to facilitate inspection. We understand this can have ramifications, particularly for businesses therefore we will discuss with you the best method to undertake.

Finding faults
Any fault in an electrical installation must not be ignored. Even a socket with a crack in it can be dangerous. Any flickering lights or power, smells, fizzing noises or ultimately smoke are symptoms that there is a fault. These should be investigated without delay.
Expertise in tracing electrical faults is a combination of experience, knowledge and logic. Experience will often lead us to making a reasoned assessment of the location of a fault. A logical and thorough methodology means we are always successful at finding faults.
We understand that our lives are dependent on electrical equipment and that a business or homeowner will need a fault rectified quickly. Therefore we will usually respond the same day in the event of a fault being reported.
Bailey Pollock have electricians in these areas: Brighton Electrician | Hove Electrician | Worthing Electrician | Lewes Electrician | Haywards Heath Electrician
Any new circuit or consumer unit must be tested and an Electrical Installation Certificate issued.